Chinese companies expanding overseas are facing more challenges and risks than ever before
With the "One Belt, One Road" initiative bringing China and its economic globalisation into the world's spotlight, opportunities are aplenty. However, with opportunity comes risk – the complexity, scale, and consequences are at an unprecedented high. As Chinese firms continue to expand overseas, they face a growing number of challenges in each local market, including: regulatory concerns, political risks, lack of corporate governance, insurance due diligence and transaction liability, kidnap & ransom or terrorism along with a myriad of other challenges.
Whether your firm is expanding internationally for the first time, working to optimise risk management strategies, or in need of help navigating the changing international insurance regulatory environment, your risk advisor should:
have experts who will guide you through the complexities of the local insurance market, understanding physical, financial and people risks
help you minimise or eliminate uncertainties on overseas investments
provide the best access to risk transfer products and solutions through one point of contact
be able to leverage on global resources and expertise from all over
the world
Aon China Global Solutions is your best suited partner.
Our Mission

Aon China Global Solutions' Competitive Edge
Aon China Global Solutions (ACGS) is your link to our extensive global network of professionals spanning 120 countries and 500 offices, including over 72,000 professionals. We are the largest majority-owned risk advisory network in the industry and deliver:
Advice in managing risks associated with growing international businesses
Consistency and accountability for our multinational risk management services
Global platform to empower strategic global risk management engagement
Unparalleled market analytics to efficiently design state-of-the-art risk financing options
ACGS experts embedded within our local offices all over the world, and working as a global team to deliver resources to your operations worldwide
360-degree risk management services supporting Chinese overseas investment, construction and infrastructure projects, in compliance with local laws and regulations
Deliver Value to Investments Around the Globe
With an in-depth understanding of overseas investments, we provide unrivalled support for Chinese corporations entering foreign markets.
Risk management, insurance placement, and claims services for all construction and operation projects of a large multinational state-owned mining company with over USD10 billion assets overseas
Project risk register, risk engineering, and insurance placement for both construction and operational phases of a large state-owned mining company, including settlement of complex civil commotion claims
Risk and insurance advisory for hydropower projects in emerging markets such as Indonesia, Ethiopia, and Lao PDR, including development of risk allocation matrix, risk mitigation plan, delay in start-up insurance, on-site insurance, and risk management training, as well as insurance placement negotiation with local, Chinese, and global insurers
Political violence, kidnap and ransom risk management, and (re)insurance placement for projects such as power plants, infrastructure and energy developments in countries such as Pakistan, Afghanistan, Myanmar, and other countries with high political violence and terrorism risk
Insurance placement for drilling campaigns and production assets for energy clients in a diverse range of countries including Equatorial Guinea, Kenya, Vietnam, Cambodia, Nigeria, Trinidad & Tobago, Australia, Gabon, Canada, U.S., U.K., and Egypt, involving booth shale gas, deep water drilling, and oil sands technologies, as well as conventional exploration and production activities
Provide comprehensive overseas staff risk management services for a number of large overseas power, infrastructure projects, and Chinese SOEs, including overseas medical risk and health management, overseas emergency medical respond plan, emergency evacuation vendor arrangements and medical evacuation, Chinese expatriates and overseas local insurance arrangements, the establishment of overseas personnel risk management system
Insurance due diligence, warranty and indemnity, and CFIUS reverse break fee insurance solutions for overseas mergers and acquisitions (M&A) of semiconductor, high-tech, manufacturing, and other industries for listed companies, large SOEs, and privately-owned enterprises (POEs)
Lenders Insurance Advisor (LIA) service to Chinese policy banks for a number of project financing projects for large-scale overseas high-speed rail and power investment
To establish and implement a comprehensive overseas project risk management mechanism for a large grid company, to improve risk management of the feasibility of overseas projects, bidding, contract signing, project planning, project financing, design and construction, operation and maintenance stages through the identification, analysis, evaluation and control of overseas project risks
Political risk insurance and bond solutions for Chinese engineering contracting enterprises to meet the financing requirements of lenders
Our Support Throughout a Project Cycle

One ACGS Contact for a World of Aon Resources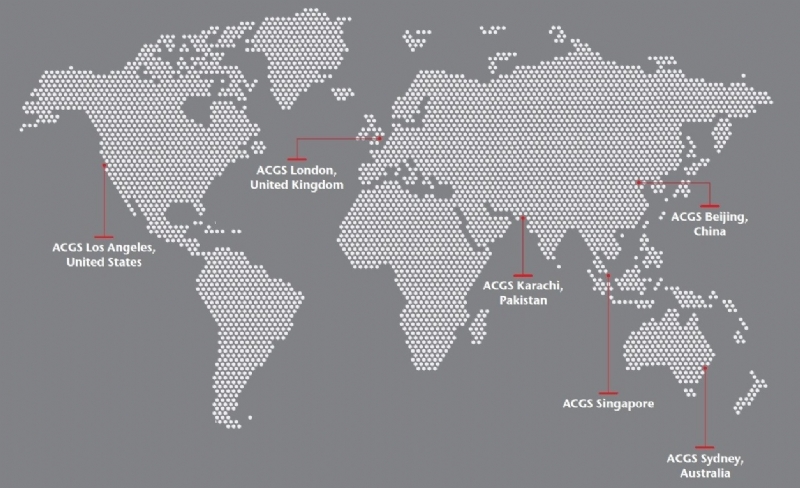 Aon China Global Solutions Hubs
Dedicated Chinese national professionals providing the best of Aon to the Chinese community, responding to the special needs of Chinese-owned businesses and their expatriate employees. Our native Chinese experts are familiar with local regulations and laws, as well as the Chinese culture and language.
ACGS Specialty Capabilities
Construction, Power and Infrastructure
Energy: Oil and Gas, and Mining
Trade Credit
Financial Services and Professions
Mergers and Acquisitions
Health & Benefits
Crisis Management
Affinity
Aon Global Risk Consulting